The Worm had turned
Worms has been around since 1995, Worms W.M.D All Stars goes back to the strong 2D Worms formula that has always been a fan favourite.
Weapons of mass delight
WMD All Stars goes back to the original bread and butter of the Worms franchise and harps on what makes Worms tremendously fun to play. Madcap fire fight action across randomly generated, unique maps littered with colourful environments and even more colourful personalities. Fan favourites such as the ninja rope make a much celebrated return alongside some new tools of destruction ones which you can hop inside of and operate. shiny, well balanced and meaning harks back to it's predecessors makes Worms W.M.D All Stars very enjoyable.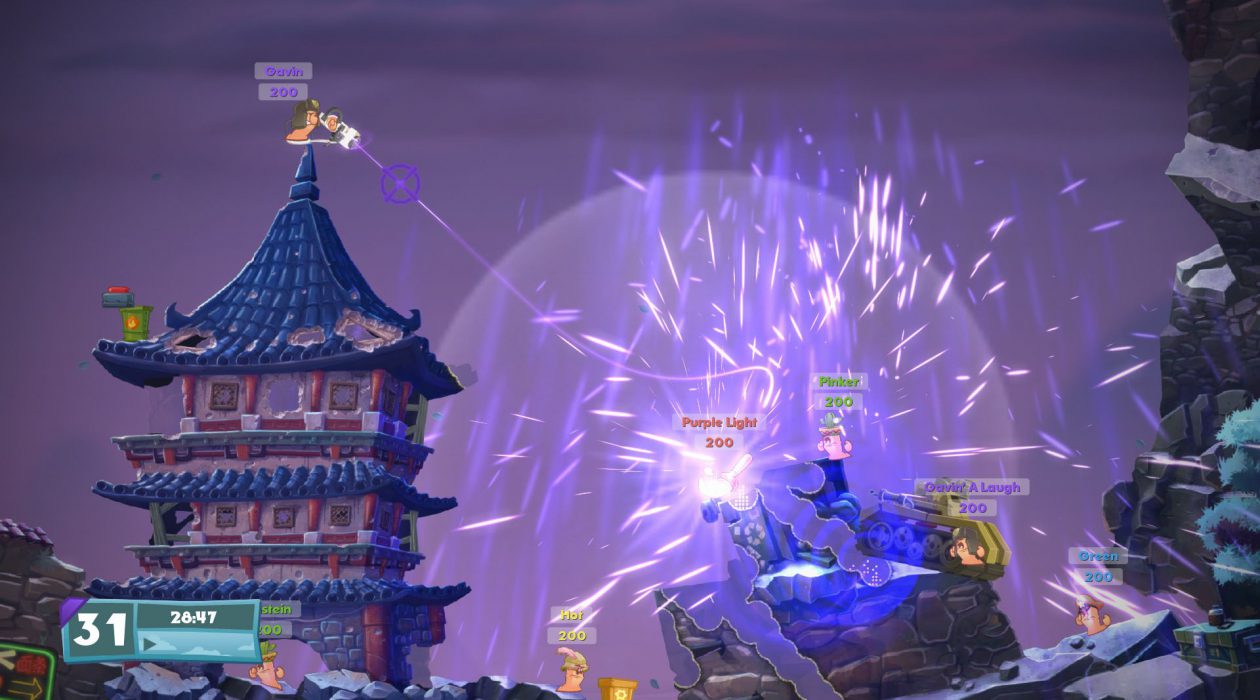 single player in Worms comprises of four modes. Training levels, as you would expect it incorporates the various mechanics in the game to help you to get grips with the tools at your disposal, with a 'easy to achieve' goal, in this case to collect crates or destroy targets. The beauty with these is that they don't have to be completed to access other modes. Worms vets who not need be reminded of the art of warfare can jump straight in, but for the less battle hard it's a great, fun and informative place to start.
Single-player campaign is comprised of the semblance of a story stuck haphazardly together with a few cut-scenes with the typical Worms slapstick humour. Theirs not much narrative, but it's Worms, their doesn't need to be, and we weren't expecting one. What it does offer is some good solo bombardment time sprinkled with a few fun challenges which will put your skills to the test. Tucked throughout the campaign are wanted posters for Worms which present a challenge you can choose to undertake where in you will find yourself tasked with killing the worm in question using the method provided.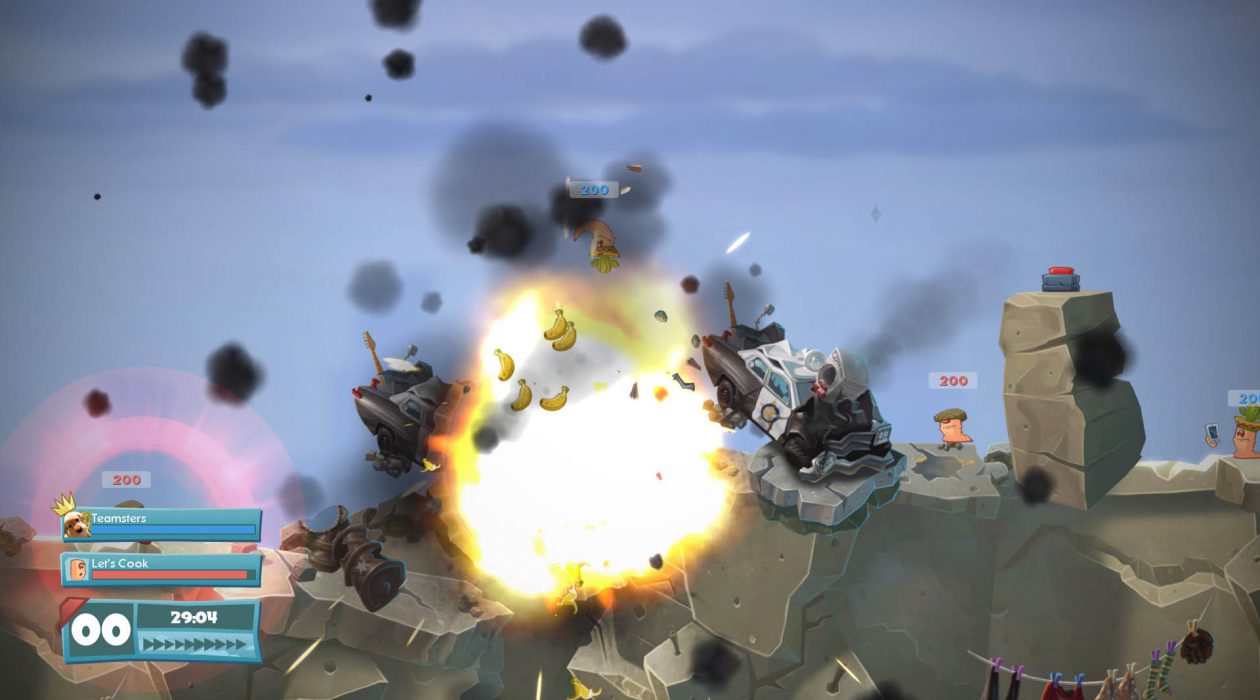 Multiplayer, Worms W.M.D All stars edition seemingly brings together many aspects both old and new to make this, in my opinion the best Worms multiplayer experience to date, helicopters, tanks and mechs as well as banana bombs, mortars and sheeps make obliteration your enemy both strategically difficult with being given many ways to skin a cat and whimsical. Theirs nothing better than releasing a shape and having it hit the terrain perfectly, hopping over ridges and blowing up in your enemies face resulting in them flying into the water, at least, I haven't found anything quite so satisfying. Add to all that an all new weapon crafting and building feature and you get the most comprehensive and entertaining Worms Team 17 has released.
Their are however a few drawbacks, I found the pace of the warfare to be a bit too slow for my liking, I understand that with new choices comes the need for more time in which to make those choices, it's just that for a game like Worms the pacing of combat is a very crucial aspect and it seems to fall on the side of 'too long' in this instance.
Additionally the camera angles and camera locking seems to be a bit finicky I found myself on multiple occasions fighting it whilst fighting my opponents and for a game heavily based around the movement of the camera in order to both navigate and set up attacks it very soon becomes debilitating and annoying fault.