Beware of the Big Well designed and masterfully executed WOLF!
The Wolf Among Us is a pulpy noir story with a spectacular lead character and solid writing all around. It's not Walking Dead, but nor does it try to be and I love it all the more for that.
Not all fairy tales have a happy ending
The Wolf Among Us casts you into the role of Sheriff Bigby Wolf as he investigates a murder in Fabletown. Amazing dialogue, genuine game changing choices, and intrigue define Telltale's episodic adventure through the world of the Fables comic series by Bill Willingham.
Bigby plays the role of the typical film noir anti-hero perfectly: a poor, endlessly-driven detective who is constantly scrutinized and trying to make up for his dark past. Throughout the game many characters make hints to 'The Big Bad Wolfs' dark and violent past, a past in which his current position of employment allows him to try and make amends for, with that being said he is sometimes forced to become the monster he is trying to get rid of in order to get to the bottom of his case. So doing bad in the pursuit of a greater good is justifiable, is it not it?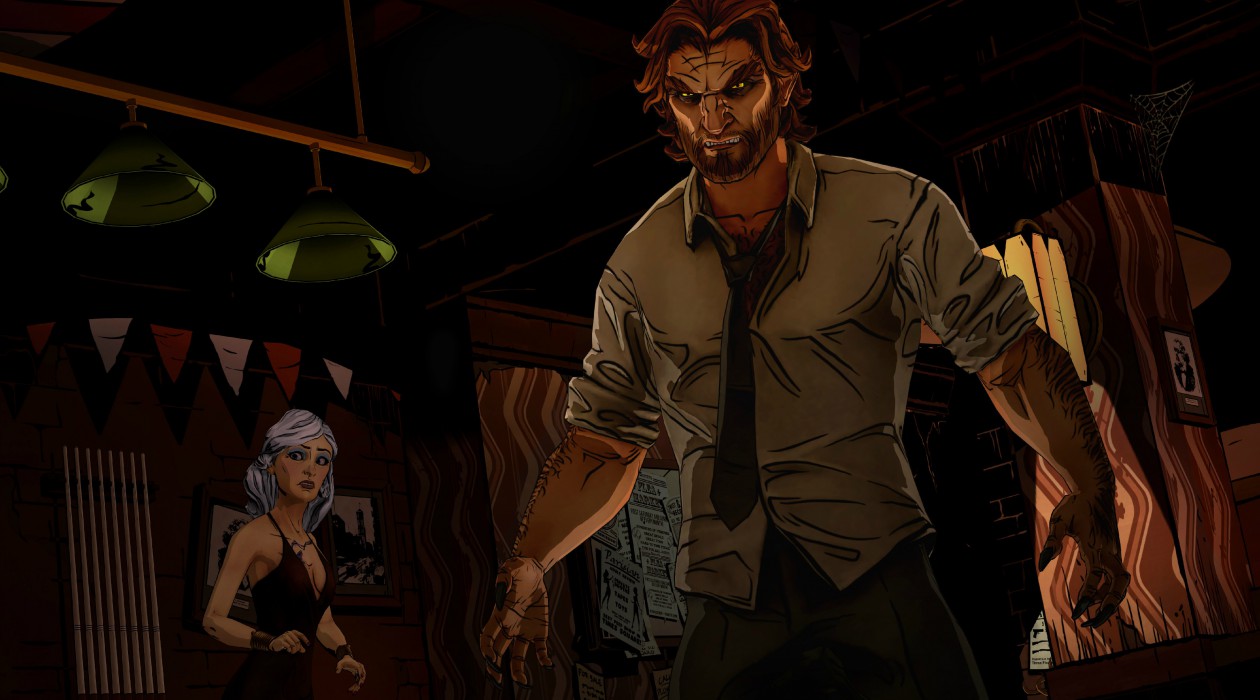 Limbs and internal organs are removed on a semi-regular basis — or even more often depending on how you decide to treat the Fables. The threat is also much more vague. There aren't any zombies or supervillains, just a seedy group of imperfect characters who do what that have to do to survive. Anyone and everyone you meet could be behind the unnerving secret seeping its way through Fabletown.
Despite all the magic that surrounds Fabletown, it's far from "happily ever after." A life of crime is not uncommon for most fables to make end's meat. Resorting to theft, murder, or prostitution is often the easiest way to make a living, especially for those who were unable to hold onto their wealth from their homeland. Among them, you'll see some familiar faces: Grendel from "Beowulf", Georgie Porgie, and the Little Mermaid, to name a few.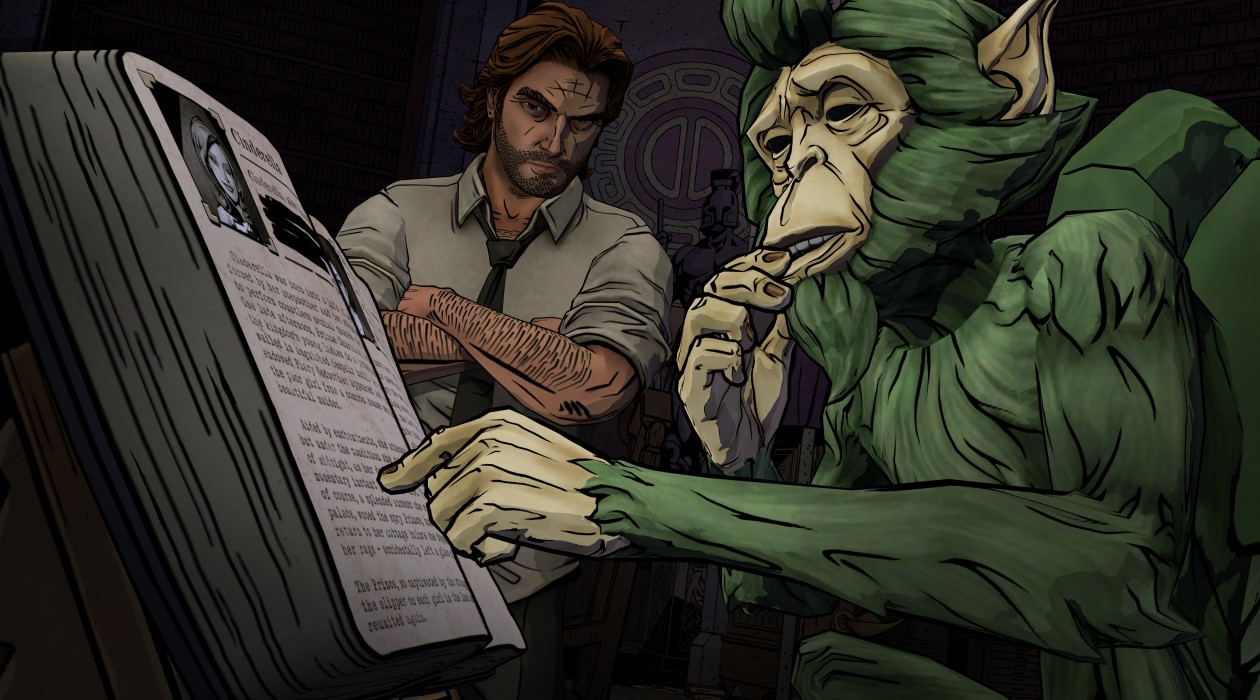 Cel shading was the icing on the cake for me. I'm only a moderate fan of when developers make distinctive use of it, but this game really brought the comic book style of art to life for me. It emphasizes what needs to be seen, makes for great screenshots, and gives each character the cartoon-ish look readers are accustomed to.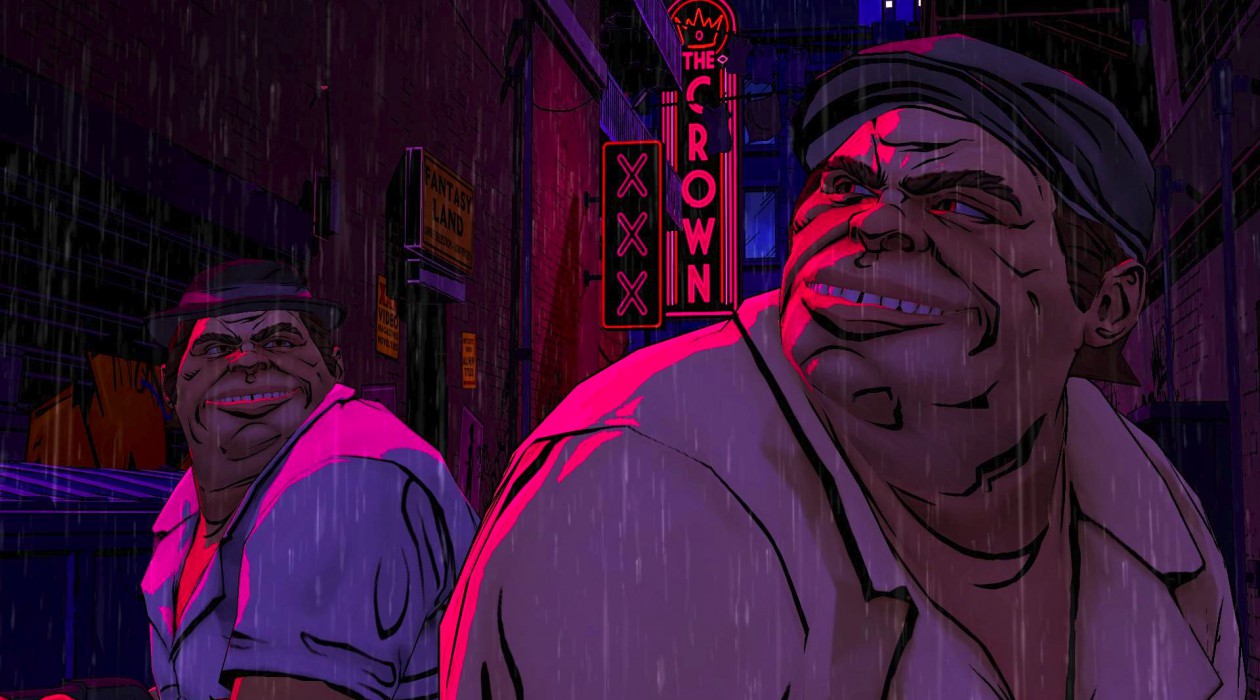 As with any of Telltale's recent games, each episode is different than the last, and won't deliver the same prospect of interest. They all have their individual strengths, but some are naturally more interesting than the others— most notably the first and last acts. The introduction will grab your attention, and the ending will leave you craving more in the most noir way possible. Each act has high points of action and shock, but everything in between almost seems like a chore outside of those rare opportunities to sate your curiosity.