Ghost-Busted?
Ghostbusters tells the story of 4 recruits who have to hold the mantle of ghost exterminators in their city while the ladies of the new movie are off on another adventure.
Who ya gonna call!?
Well, not the Ghostbusting 'A' team cause their currently unavailable, but don't fear the 'B' team is here! Which was kind of confusing, because rather than opting to craft the game around the film's new female cast which seems like the obvious choice, Ghostbusters instead went down the path of a squad full of fledglings with whom you aren't given enough context around to form any kind of emotional attachment.
twin-stick shooter-esc gameplay is not something i'm against, but for a feature length Ghostbusters title which released along side the movie it leaves a bitter taste in my mouth. Reason being is that i love Ghostbusters it's one of my beloved franchises and i've seen 'film to game' adaptations do so well in the past, (Batman and Spiderman just to name two) that I can't help but think that Ghostbusters is one rejigger away from being an iconic game franchise, which makes this game all the more frustrating, because i wanted to love it and i wanted to rave about it and recommend it to everyone and i know, but it leaves to much to be desired in order to do that.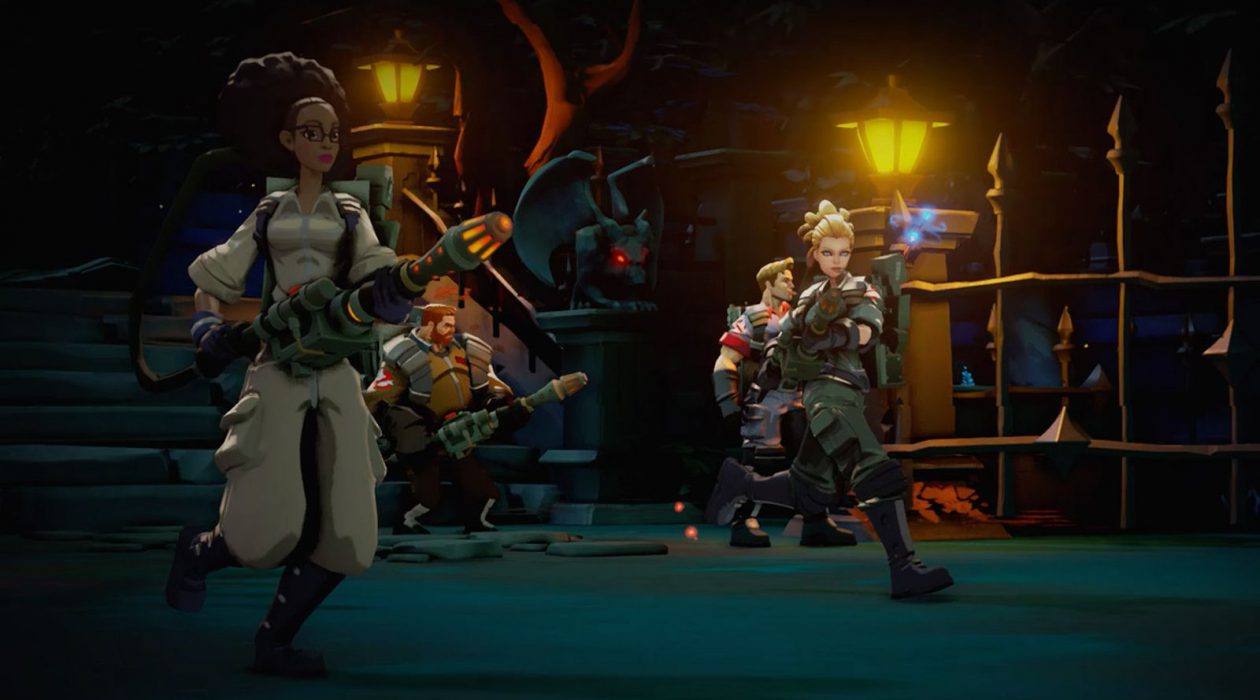 The game is not terrible, Scathing thou my analysis has been thus far, it's not unplayable, i'm just a fan of all parties involved in this game and expected and hoped for more.
The twin-stick controls work well, progression, thou slow adds another level to the game and creates some connection and motivation to play and upgrade and also the joint combo of 'blast from the past' goodness that comes in the form of the original theme song and our faithful-ish companion slimer, both of which i was very happy to see.
So far as movie tie-ins go this is in the top bracket, the problem with that thou is in video games, movie tie-ins are the lowest common denominator with classics like E.T almost destroying the industry.
I think one of the major factors here is the price point, we're all savvy consumers now and have had video games in our life long enough to know what quality is and how much said quality is worth and for a game which feels rushed and knew it would be received as such to charge £39.99 inherently leaves me feeling jaded. However if it came with a £19.99 price tag thus being honest about where it's at the slack it would of received for doing so plus the nostalgia would of been enough to lull most into comforting zeitgeist making them more receptacle and forgiving.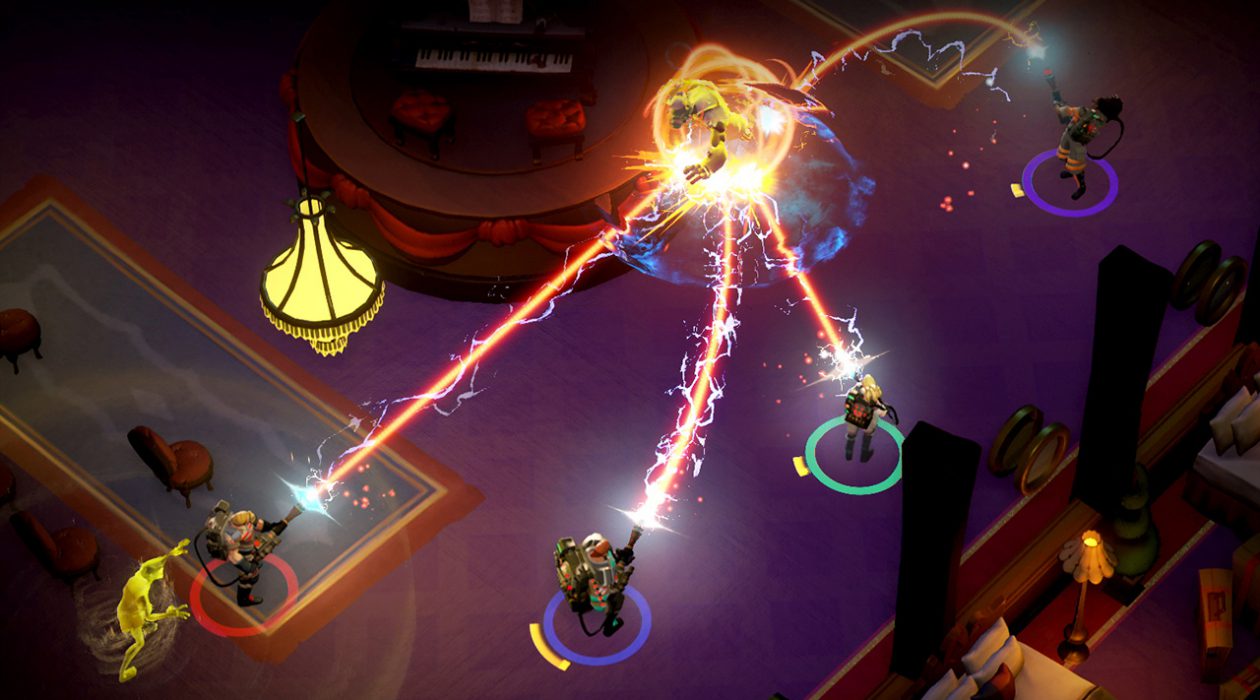 There are moment of light in this game, Proton packs, the car, the theme, but the emptiness of levels and questionable dialogue accompanied by the lack of variety in enemies makes it difficult for that light to flourish in amongst the rest of the dark.