The not so Dead Island
Dead Island: Definitive Edition features three games: Dead Island, Dead Island: Riptide, and a new 2D runner Dead Island: Retro Revenge.
It's too dangerous to go alone, here, take this.
Deep Silver has brought the Dead Island series to the current generation in the form of a definitive edition, comprised of, Dead Island, Dead Island: Riptide, and a new 2D runner, Dead Island: Retro Revenge. At their core the games are still the same as their original release. The real differences come from the graphics, which have been transferred onto a different engine resulting in better graphics, dynamic lighting and higher frame rate.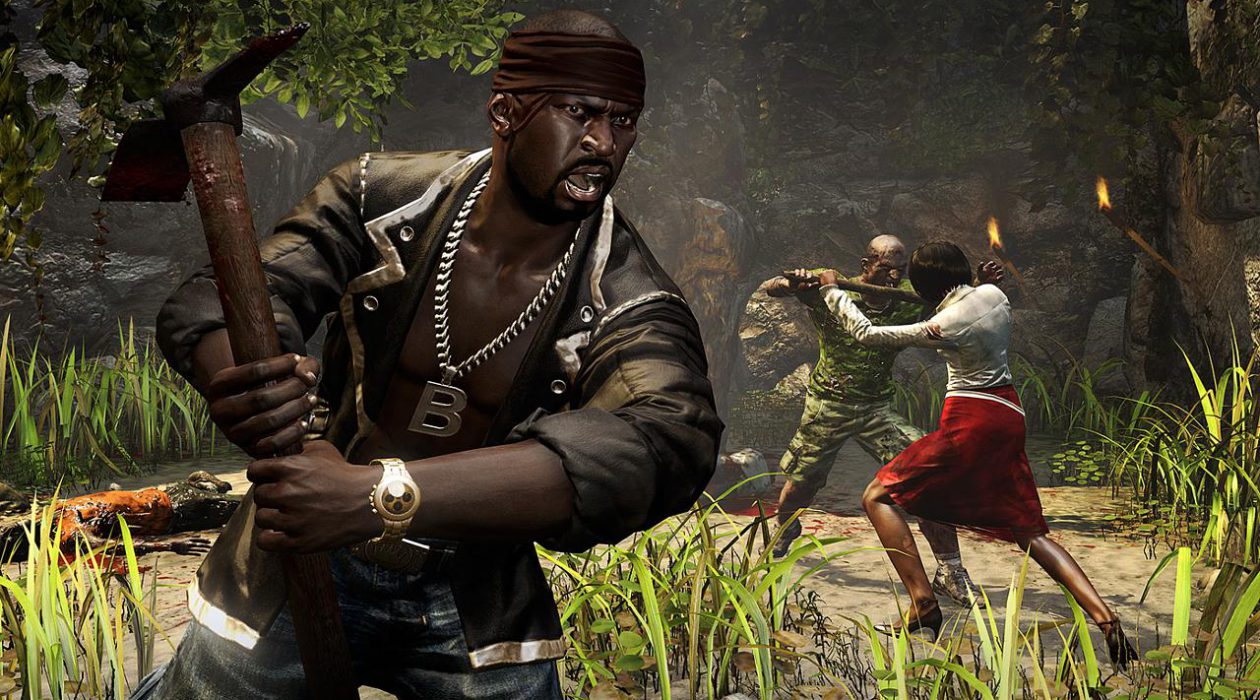 Dead Islands' initial release was a very mixed one with some claiming that it reinvigorated the zombie series on consoles while others were claiming it was just another throw away zombie hack and slash fest. I, Truth be told was a member of the latter. Junky mechanics, samey combat and repetitive 'collect and return' missions were the reason for that, so it might unease you to hear what I said previously about nothing drastically changing gameplay wise. However the 'junky' feeling controls have gone and the new frame rate lends itself very well to zombie slaying. You'll find dozens of different weapons as you play through both first person Dead Islands and with the ability to enhance your damage with specific weapon types all it takes is a small detour in the skill tree to be 'one popping' zombies with broken sticks.
The additional textures and increased texture detail unfortunately don't mask the games actual age and it feels like it is 2011 game that has been dragged into 2016. It's especially noticeable when taking a look at 'high detail' areas, like weapon handles, zombie wounds and characters faces. Although with the games' art style it could be argued that it was a 'creative direction.' (I wouldn't argue that.)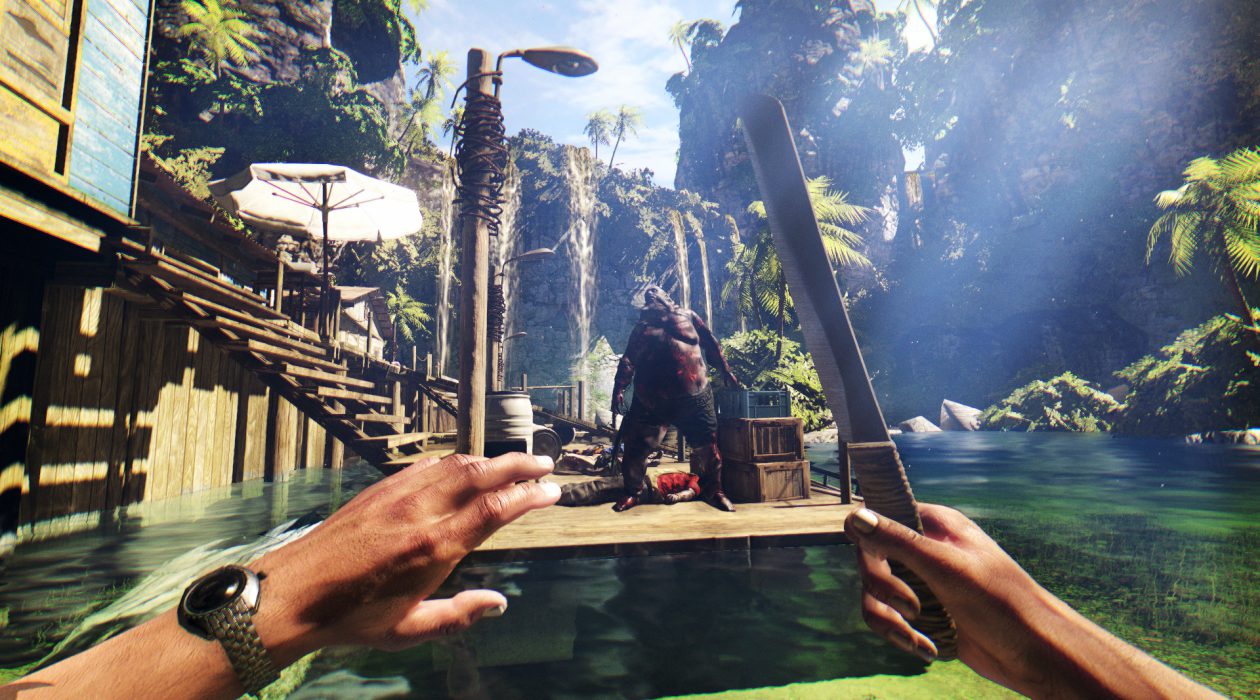 A fun interaction in Dead Island is that all the time you're playing the game throws updates at you based on your progress with the in-game challenges, everything from distance walked zombies killed. For me, although things like that are small, for games like these I think they're well placed, The Dead Island series doesn't offer 'Walking dead-esc' storylines or' mirrors edge-esc' graphics, but what it does offer is a fun, non-serious, free roaming, post apocalyptic zombie shredding chilled experience. The ability to keep track of your mass genocide in humours details like 'decapitation' adds to the charm of Dead Island and plays to its strength of not taking itself too seriously.
There's four-player co-op too, which is never a bad thing, its always nice to face the end of times with close friends, or some good ol' randoms. It definitely makes things more sociable and brings fourth challenges and goals such as 'who can drink the most drinks'.
At its price point and with the amount of games included theirs a lot of content and value up for grabs. Dead Island and Dead Island: Riptide alone offer the average gamer around 25+ hours of gameplay. I lumber both of those in the same boat as to be honest they are two sides to the same coin and at their core they're just more of the same but with some small add-ons like base defense and boating. Dead Island: Riptide to me feels like a glorified DLC, it would of well places being a semi-sequel add on pack and if you look at it as such it's amazing content, but when you look at it as a stand alone it quickly falls short and if it were set in the resort the first ones was you'd find yourself pressing the guide button to double check which one you're playing.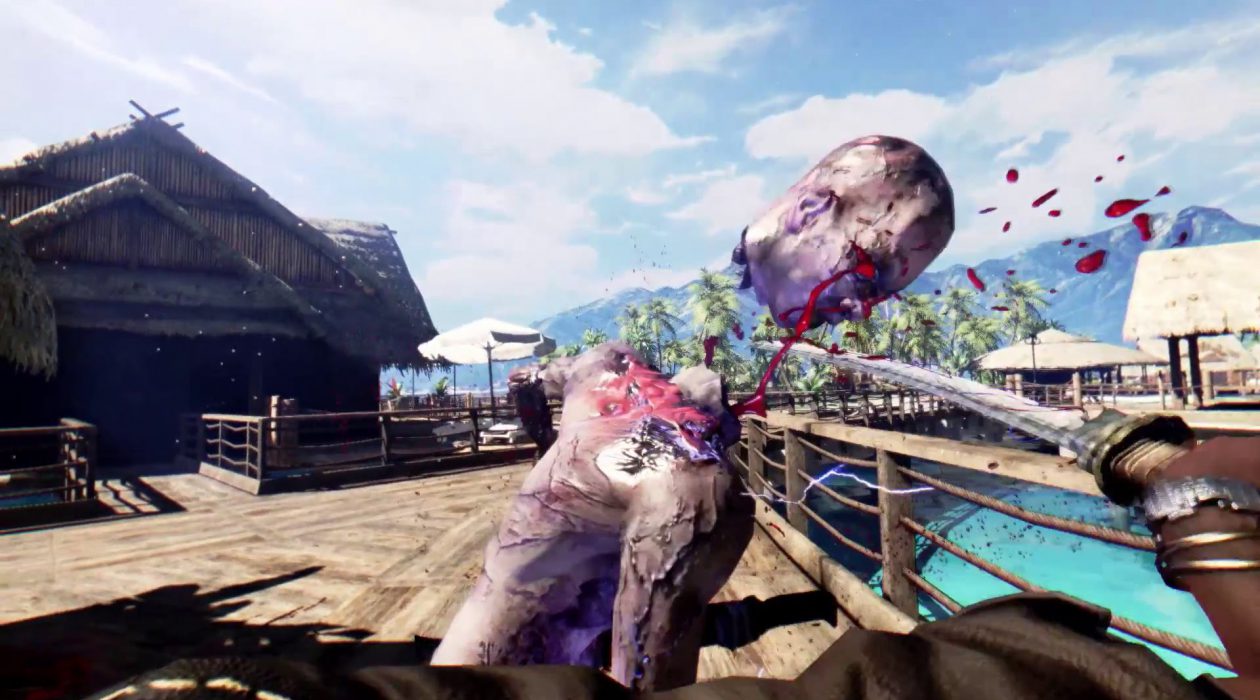 Unfortunately Dead Island: Retro Revenge suffers from the same ailments as its brethren, repetition. Retro Revenge is a side-scrolling beat 'em up in a 16-bit style where your character automatically runs across the screen, forcing you to switch between three lanes while timing attacks to kill an array of zombies. And also similarly to its brethren there's not much replay-ability to be had here which is a shame as they the previous two games to learn from and an opportunity to supply some real industrial strength glue which cement these three titles together creating an amazing bundle rather than just a good one.